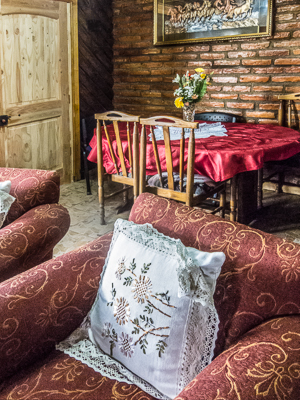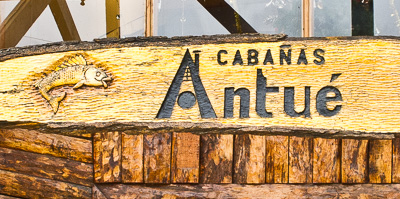 Cabañas Antué—
comfortable cabins for your stay in Puerto Guadal
What does "Antué" mean? It is an Indian word that translates as "sun reflected in the water."
The turquoise waters of our beautiful lake are an invitation that you can accept with the certainty that you will find a perfect home-away-from -home in our cabins. Carefully planned and outfitted with your comfort and relaxation in mind...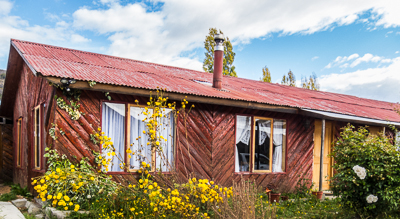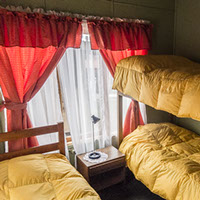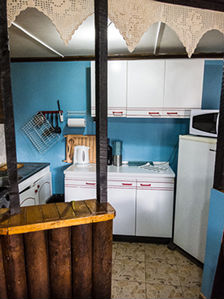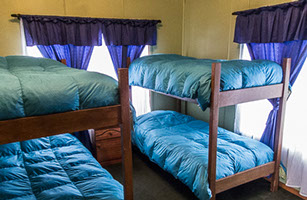 Cabañas Antué consists of two spacious side-by-side cabins, each with two bedrooms, each offering a large double bed, and a set of bunk beds for the kids or the whole family. Fully equipped kitchens, of course, and a comfortable living / dinnig room. Additionally, we have a large separate detached house, suitable for larger groups, special events, and parties.
And in 2017 we built a lovely new cabin that sleeps 2 tor 3 people.
For more information or to reserve any of our four cabins, please just write of phone us, or inquire at the Plaza Market...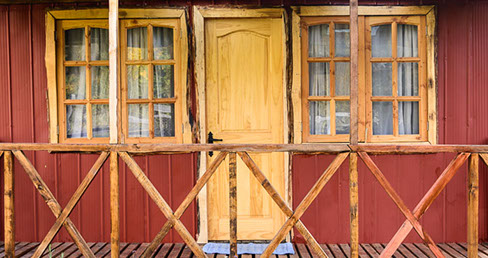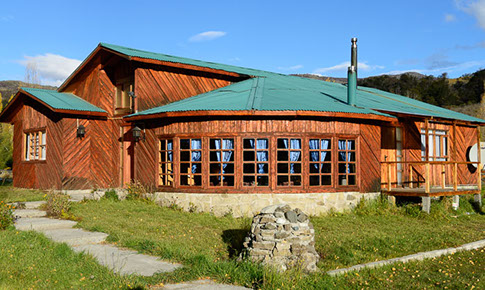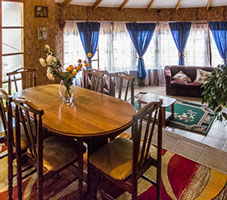 the large detached house and its spacious living / dining room
You will find us at:
Las Camelias 147, only a block from the town Plaza
telefone (56) (67) 243 1130
to send us an email please click
or write us at contacto @ plaza-guadal.com